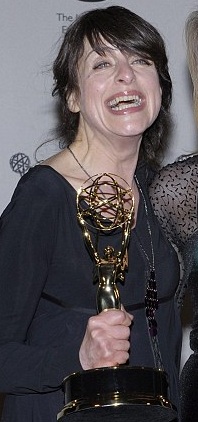 Juliet May is a British television director. She has directed a variety of television shows, including Challenge Anneka, Dalziel and Pascoe, Hope and Glory New Tricks and the award-winning Miranda.
Filmgraphy
Edit
She has directed several television series, Including;
 Heil Honey I'm Home! (All 8 Episodes) in 1990 (Note: Only Pilot was broadcasted)
Rory Bremner, Who Else? in 1995 (She was nominated for a BAFTA award)
Microsoap Produced in 1999 (She won a BAFTA Children's Award)
Chalk (All 12 Episodes)
 My Dad's the Prime Minister
Wild West
Series V of Red Dwarf
BBC film, Dustbin Baby in 2008
BBC sitcom Miranda in 2009 -15
Ad blocker interference detected!
Wikia is a free-to-use site that makes money from advertising. We have a modified experience for viewers using ad blockers

Wikia is not accessible if you've made further modifications. Remove the custom ad blocker rule(s) and the page will load as expected.