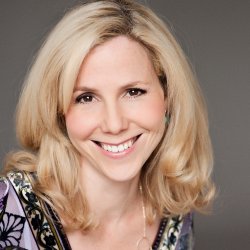 Sally Elizabeth Phillips (born 10 May 1970) is a British actress.
Early Life
Edit
TBA
Filmography
Edit
Television
Edit
Fist of Fun (BBC2, 1995) as various characters
The Saturday Night Armistice (BBC2, 1995) as various small roles
I'm Alan Partridge (BBC2, 1997) as Sophie
Holding the Baby (ITV, 1997) as Laura
Comedy Nation (BBC2, 1998) as various characters
In the Red (BBC 2, 1998) as Jemma White
Smack the Pony (Channel 4, 1999) as various characters
Hippies (BBC2, 1999) as Jill Sprint
Rescue Me (BBC1, 2002) as Katie Nash
French and Saunders Christmas Special (BBC1, 2005) as Nun #3
Green Wing (Channel 4, 2006) as Holly
Hyperdrive (BBC 2, 2006) as Clare Winchester
The Amazing Mrs Pritchard (BBC1, 2006)
Jam and Jerusalem (BBC1, 2006-2009) as Tash Vine
Skins (Channel 4, 2009) as Pandora's mum
Miranda (BBC2, 2009–Present) as Tilly
New Tricks Series 8, Episode 5 (BBC1, 1 August 2011) as Samantha Gerson
Something Special Series 5 (CBeebies, 17 November 2011) as herself (appearing with her husband and two of her sons)
The Undateables (Channel 4, 3-17 April 2012) as Narrator
Parents (Sky1, 2012) as Jenny Pope
Justin's House (CBeebies, 2012) as Wanda Round
Zitti E Mosca (1991, uncredited)
Notting Hill (1999) Uncredited
The Junkies (2000) as Sal
Bridget Jones's Diary (2001) as Sharon "Shazza"
Birthday Girl (2001) as Karen
Mean Machine (2001) as Tracey
Tooth (2004) as Mom
Gladiatress (2004) as Worthaboutapig
Bridget Jones: The Edge of Reason (2004) as Sharon "Shazza"
BoyTown (2006) as Holly
BoyTown Confidential (2007) as Holly
The Decoy Bride as Emma
The Treatment (BBC Radio 5, 1994) as herself
Lee and Herring (BBC Radio 1, 1995) as herself/various characters
People Like Us (BBC Radio 4, 1995) as various characters
The Skivers with Tim Scott and Nick Golson (BBC Radio 4, 1995) as various characters
Life, Death and Sex with Mike and Sue (BBC Radio 4, 1996) as various characters
Clare in the Community (BBC Radio 4, 2004-) as Clare
Ad blocker interference detected!
Wikia is a free-to-use site that makes money from advertising. We have a modified experience for viewers using ad blockers

Wikia is not accessible if you've made further modifications. Remove the custom ad blocker rule(s) and the page will load as expected.